Have you ever had one of those moments when you realised you deleted an important file a moment ago? Are you a victim of file corruption and loss of data? Then you know that data recovery tools are messiahs of the digital world. Backups are always good news. But if you haven't stored your precious files elsewhere, then your only choice is a data recovery software.

Most people think high cost comes with an efficient data recovery software. But that isn't always the case. You can enjoy the benefits of an efficient data recovery tool to an extent for free too. How a particular tool can help you depends on the recovery time, types of file formats it supports, and recovery success.

Finding the best data recovery tool that isn't a rip-off might not be easy. We don't suppose that you try all the tools in the market to figure out which one suits your requirements best. Worry not. We have put together some of the best in the market, and how they will help you.
Stellar
Stellar (previously known as Stellar Phoenix) is a trusted data recovery service provider, being one of the oldest in the game. Stellar Data Recovery software can recover files including photos, videos, and documents from internal and external hard drive. This feature makes it a go-to option if your SD card or flash drive is corrupted. It is a perfect choice for those who want to store personal files like photos and documents as the free edition of the software will recover 1GB data.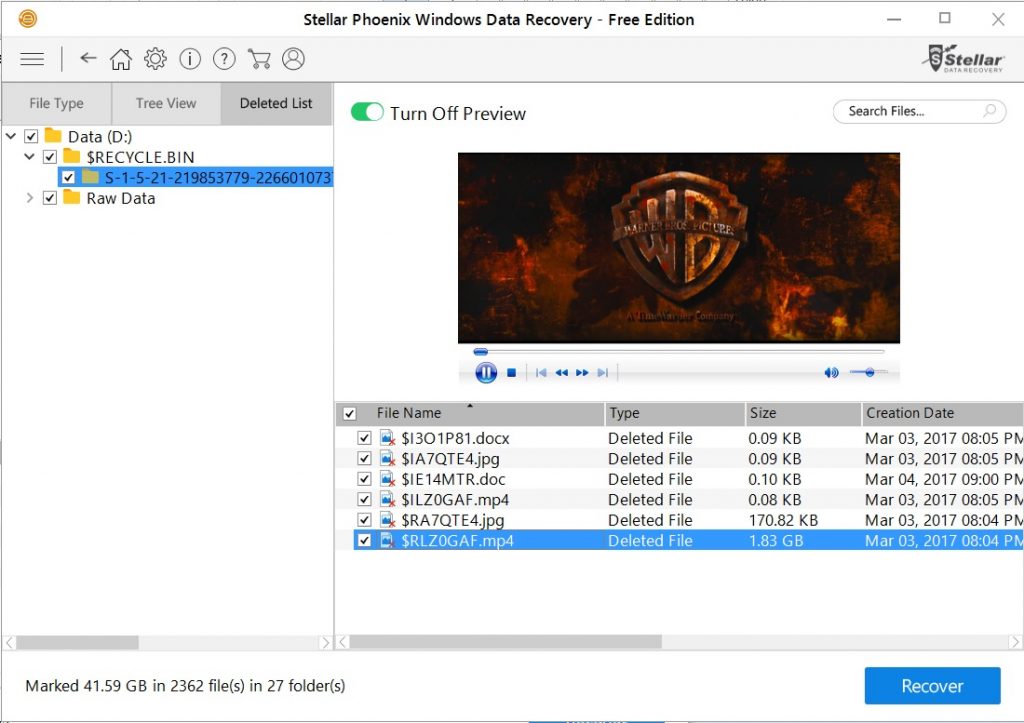 Pros
Lost partition recovery
Optical media recovery
Deleted file recovery
Files and disk images are previewed before recovery.
Specific files can be searched and found in order to recover.
Customer care is efficient and available 24/7 through phone, chat, and email.
Cost of paid plans is a one-time license fee.
Cons
Polaroid raw files are not recovered as the format isn't supported.
Cannot recover data from CD or DVD
Paid plans are expensive.
EaseUs Data Recovery Wizard
Data recovery is as easy as three clicks – launch, scan, and recover with EaseUs software. The free plan will recover up to 2GB data, and the paid plan called pro version can recover an unlimited amount of data which makes it suitable for businesses. The software recovers data from damaged or formatted devices including PCs, laptops, hard drives including HDD, SDD, and USB, storage media server, and RAID. EaseUs claim to detect files faster than any other software with their new scanning technology. The free version is an appropriate choice for personal use.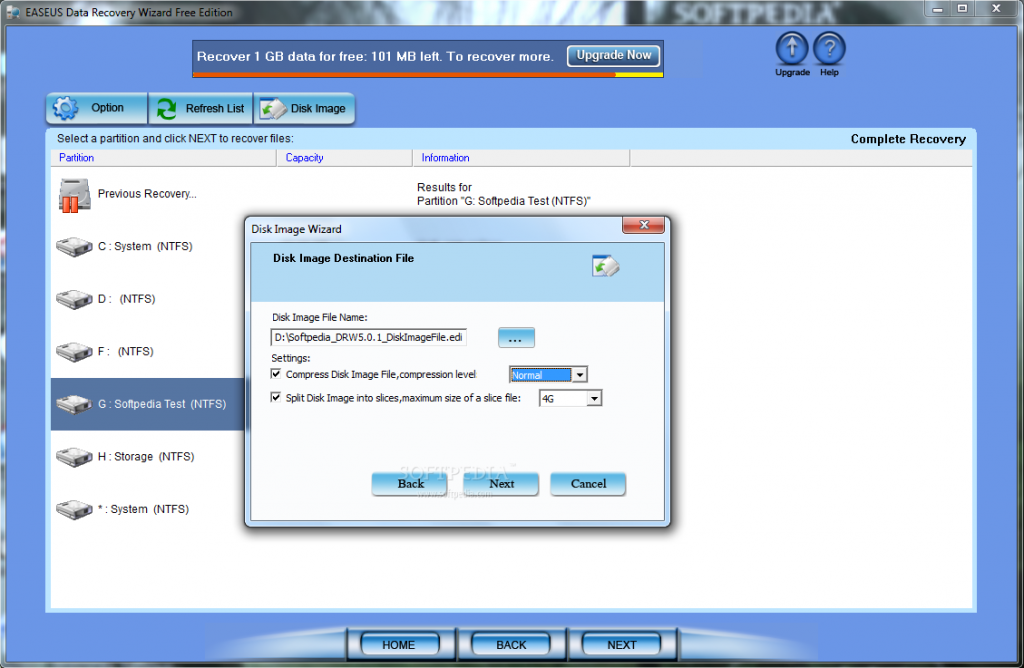 Pros
Consistent customer care
Fast
Doesn't overwrite original data.
Supports all file formats.
Paid plans have a free trial before you make the payment.
Cons
Paid plans are expensive.
Recuva
With three versions in the market, Recuva is one of the most used data recovery tools and has over 2.5 billion customers. What makes Recuva a popular choice is 'unlimited free recovery'. That's right, unlike other tools, you don't have to buy the paid version to get unlimited service. It can recover all kinds of files including audio, video, documents, and emails from external hard drives and internal memory. Even the long-lost data in damaged hard drives have a chance of being recovered with the deep scan feature.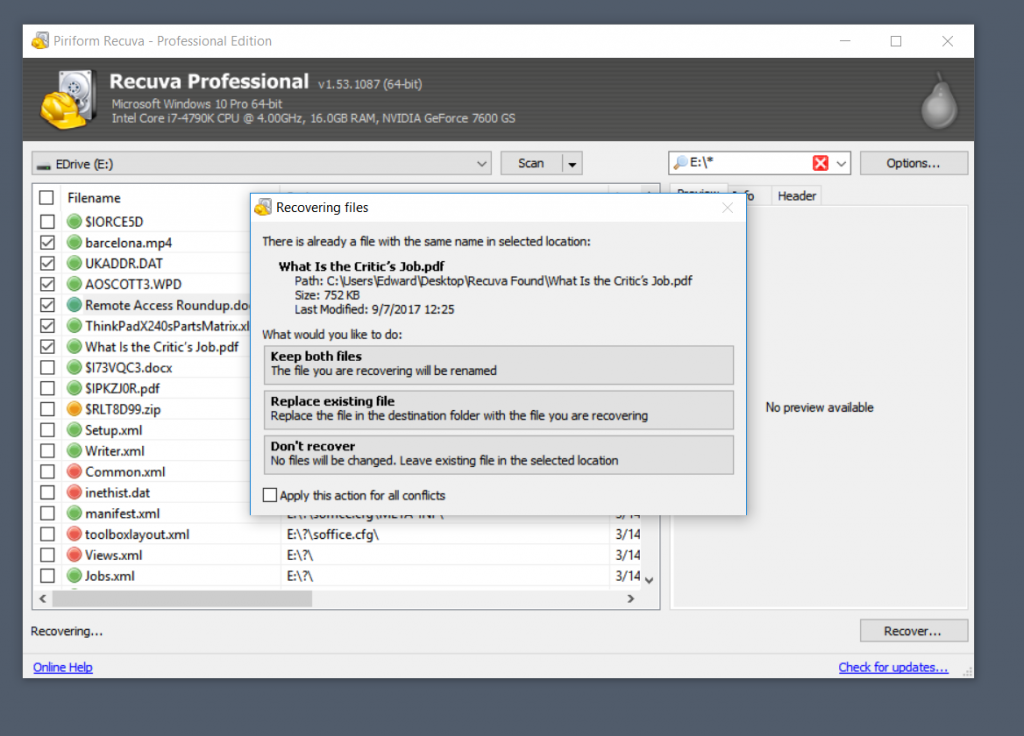 Pros
Unlimited free recovery
Budget-friendly paid plans
Appropriate for personal use
Scans by file type
Cons
The free version doesn't include automatic updates.
The free version doesn't include optical media recovery.
Not available for Mac users
The interface is designed poorly.
No deleted-partition recovery
Backblaze
It is one of the most effective data recovery tools in the market. Backblaze has plans designed to fulfil personal and business requirements. Paired with their cloud storage software, it is one of the favourites in the tech world. With unlimited data restoration, Backblaze is as good as it gets, but there is no free plan other than the free trial period.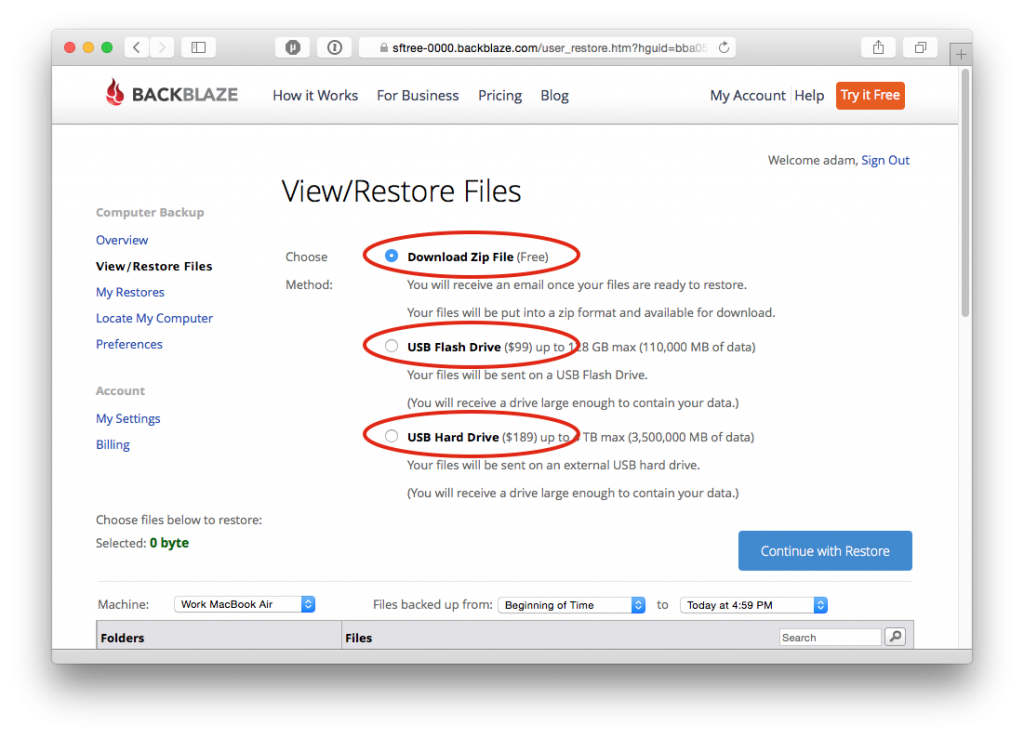 Pros
Unlimited files
Unlimited file size
Fast
Cost-effective
Cons

IOBit Undelete
People who lost data with absolutely no backup also can be helped with IOBit Undelete software. All kinds of files, no matter whichever format can be recovered with this tool. It also allows you to scan and preview the files before actually choosing to recover it which will help you to prioritise in the process. The free plan comes with unlimited recovery which isn't common in the market. P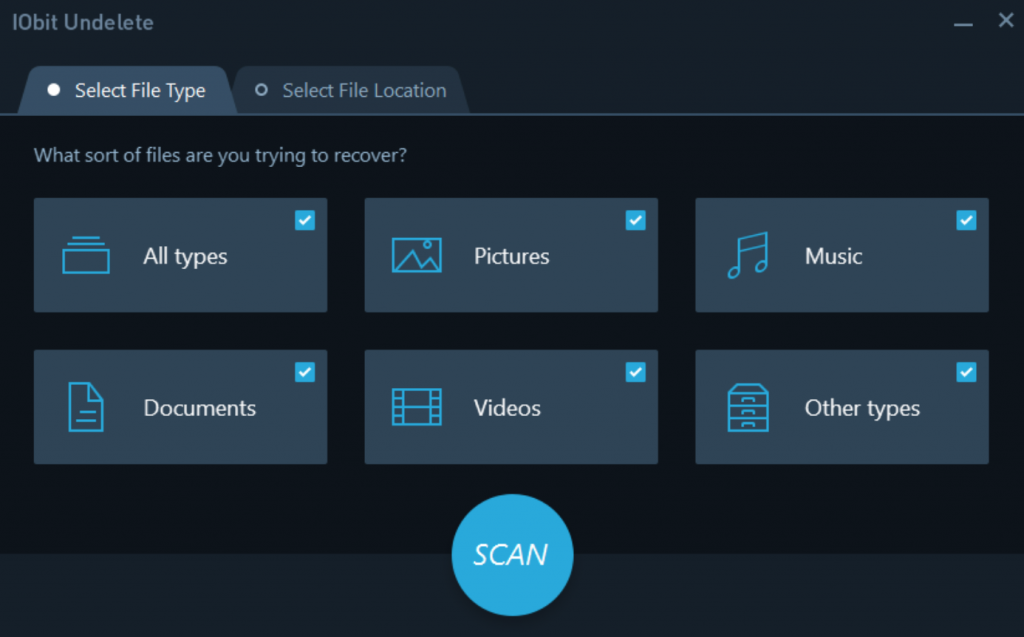 Pros
User-friendly
Efficiently detect recoverable files
Simple interface
Cons
Wise Data Recovery
With a free trial of 60 days and an advanced search utility feature, Wise Data Recovery is one of the most opted data recovery tools. It installs very quickly and detects files in all formats. The software will preview the deleted files and show the assessed possibility of recovery in terms of Good, Poor, Very Poor, or Lost. This ensures the user's control over the process of data recovery. It only works in windows devices.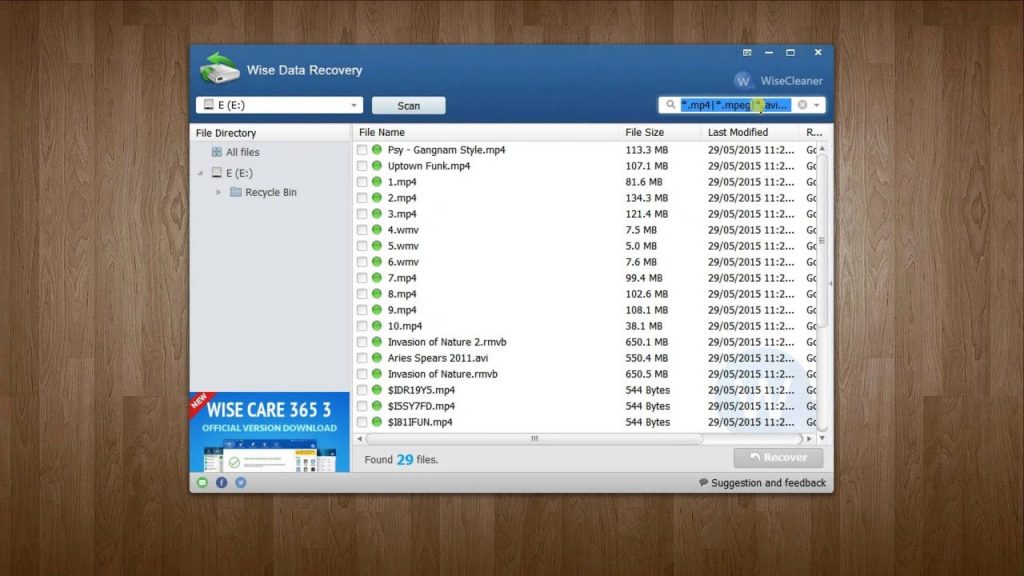 Pros
Fast in recovering files.
User-friendly interface
Utilise file type for searching the files.
It is a portable software.
Cons

Files are likely to be displaced from original folders after recovery.
Doesn't work in Mac and Linux
Glary Undelete
It is a free software that is as user-friendly as its clean interface. It has a preview option that displays folders and subfolders neatly which gives you the chance to choose which files you want to recover. An advanced filtering feature sorts the files as per name, size, date, and level of corruption. Recover files from hard drives, floppy disks, flash drives, and memory cards.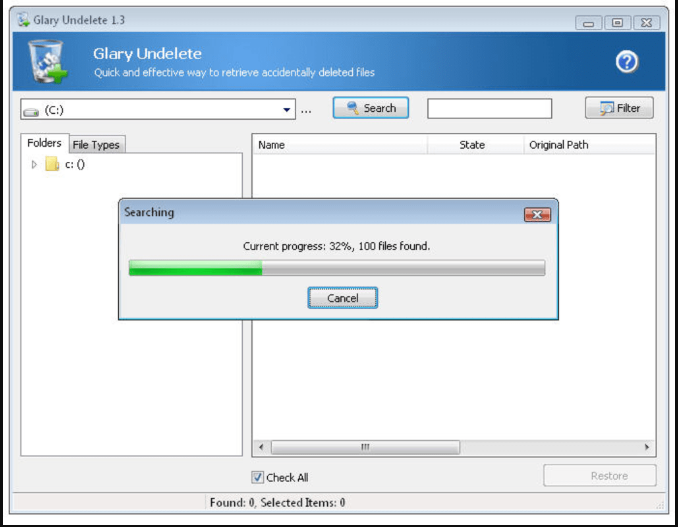 Pros
It doesn't take up too much space in your device.
Easy download and installation
Supports most Windows operating system.
Recovers data from removable devices as well.
24/7 support from staff
Multiple language options are available.
Cons
Not portable
It attempts to install a companion software.
Puran File Recovery
It is one of the best data recovery software that you will find for free of cost. It will scan and detect any file that is supported in a windows device. It can even recover lost partitions unless they have already been overwritten. It works in three modes – default quick scan, deep scan, and a full scan. Full scan goes through every nook and corner of the device and finds lost files. It is appropriate for personal use, as it is not free for commercial use.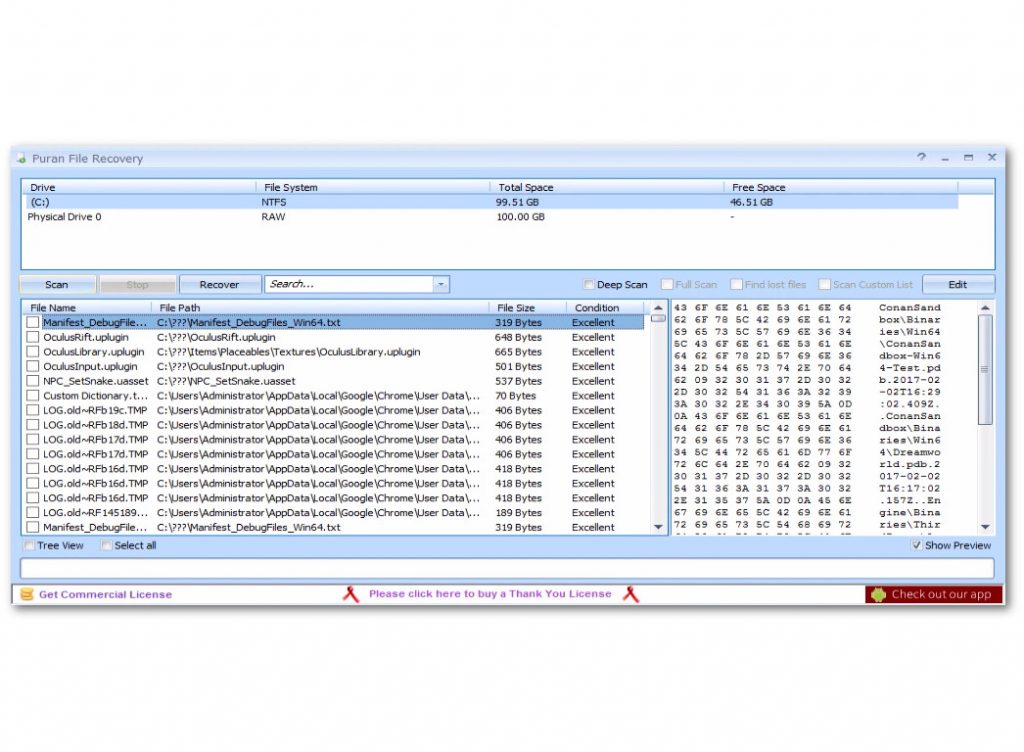 Pros
Recovers badly damaged data.
Assess the damage well.
Cons

Wondershare
Wondershare data recovery software is part of a big tree that caters to multiple areas of IT. This versatility does contribute to its efficiency. Over five million people use Wondershare to recover lost data. Processes such as partition recovery, deleted file recovery, RAW hard drive recovery, and crashed computer data recovery are quick and smooth with this tool. It supports all devices including removable ones. All kinds of files including video, audio, and documents can be recovered. The free version (trial) has all the features of the paid version.
Pros
Preview feature makes prioritising easy.
Deep scan feature detects all the files.
User-friendly
Budget-friendly
The paid plans for businesses allow the software to be installed in more than one PCs.
Good customer care
Cons
The software requires more than 100MB space in the device to be installed
TestDisk
TestDisk is popular for its powers to recover data from non-booting disk and get back lost partitions. This free programme runs a thorough scan on its own without any direction from the user. It can undelete files from FAT, exFAT, NTFS and ext2 file systems. It works on all platforms including Windows and Mac.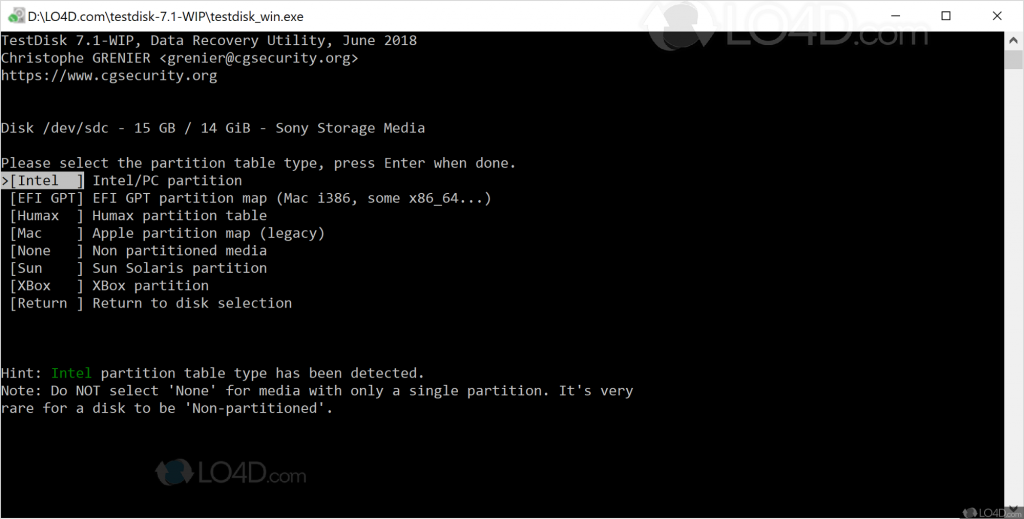 Pros
Recovers files in all formats.
It is free
Cons
The interface is bleak and might not appeal to all users.
Not user-friendly.
It doesn't show updates on the files that are found.
Time-consuming.