Millennials are crazy about the three magical words – "Free Online Storage". With thousands of photos and videos that we cannot bring ourselves to delete forever, uploading them to a digital platform and freeing up space in laptop and mobile phone is a relief. Which was once a dream is now a common trend with cloud storage services.
The question is 'how does one find the best fit? With so many cloud storage services around, the options are plenty. While some providers vouch for the security they offer, some offer more storage space. The challenge is to find a cloud storage service that offers enough storage space for low cost and bandwidth along with keeping your files safe. Here are some of the best free cloud service providers.
MEGA
MEGA has one of the biggest free plans in the cloud storage service market. Beginners get a trial period of one month that comes with a 35GB that expires at the end. The free plan offers storage space of 15GB. You can earn additional 10GB storage space with each invitation/ reference you send to your friends. While the storage space offered in the free plan adds up to 50GB, paid plans offer storage space up to 8TB.


Pros
End-to-end encryption prevents everyone including MEGA staff from gaining access to your files.
File backup and restoration features prevent the loss of data.
It is highly user-friendly.
Cons
You will be the only person responsible for your encryption key. If you forget it, the data uploaded in the server is lost. And you will not be getting a new encryption key.
Premium plans are super expensive.
MediaFire
MediaFire is another cloud storage service that offers up to 50GB free storage space. Signing up for a free account alone will entitle you to 10GB storage space. You will be rewarded with more storage space when you download MediaFire software or post the referral link on social media. The paid plans can get you up to 100TB for $24.99 per month. It is designed to support businesses as well as personal requirements.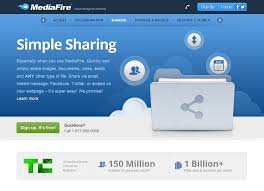 Pros
It is a user-friendly service that gives easy access to stored files from any synchronised device.
Responsive website
Great speed while uploading and downloading files.
Budget-friendly
Cons
Customer care department is not as efficient as required.
No live chat
No phone-in support
It is not possible to download more than one file at a time for a free account user.
Google Drive
Anyone who has a Gmail account is automatically entitled to the privileges of Google Drive, which makes it one of the widely used cloud storage services. Google Drive offers 15GB storage space for free. Those who want more storage space can opt for upgrade plans which starts with 100GB for $1.99 per month. The storage space support all file formats including pdf, jpg, audio, and video. The files will be safe and private until you choose to share them with other users and it is an easy task. Any device can be synchronised with Google Drive which makes access easy.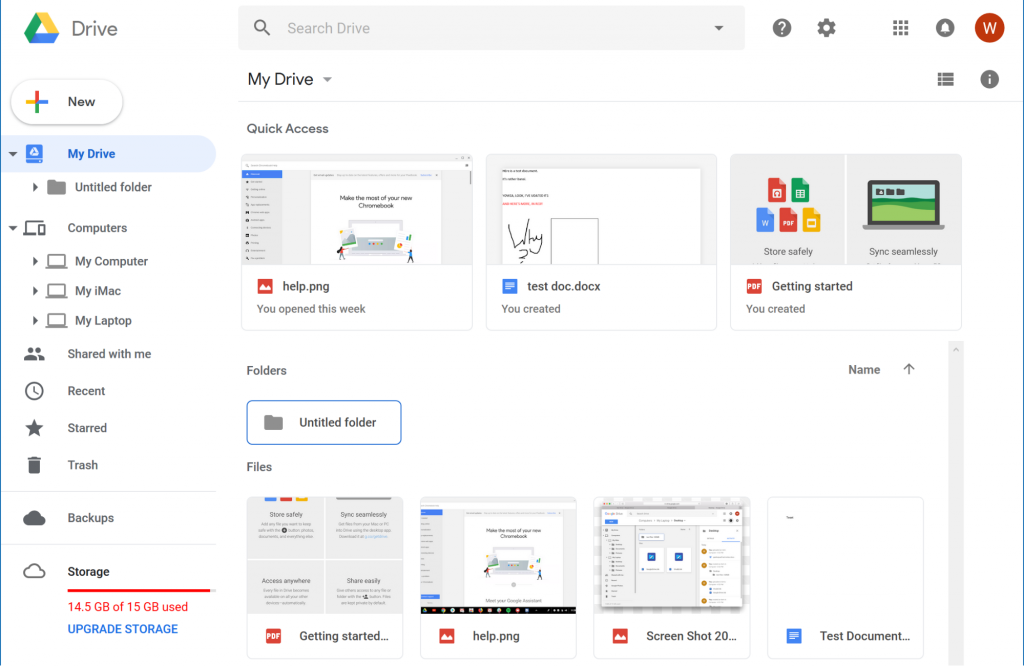 Pros
15 GB free storage space.
All files will be SSL encrypted.
It is user-friendly.
Cons
The layout can be better.
The search option is not very efficient as it doesn't extend to contents in files.
There is no password protection for shared links.
Editing offline is difficult.
No Linux support.
Amazon drive
If you are an Amazon Prime member, you already have an Amazon Drive which is good news if you have tons of photographs on your phone. Amazon Drive has stepped up the standards of cloud storage services by offering the option of data restoration as well. The free of cost plan will let you store unlimited photographs and 5GB data. They have two paid plans and are known to be budget friendly. The first one gives 100GB storage space for $11.99 per year and the second one gives 1TB storage space for 59.99 per year. These plans are designed for personal data storage only.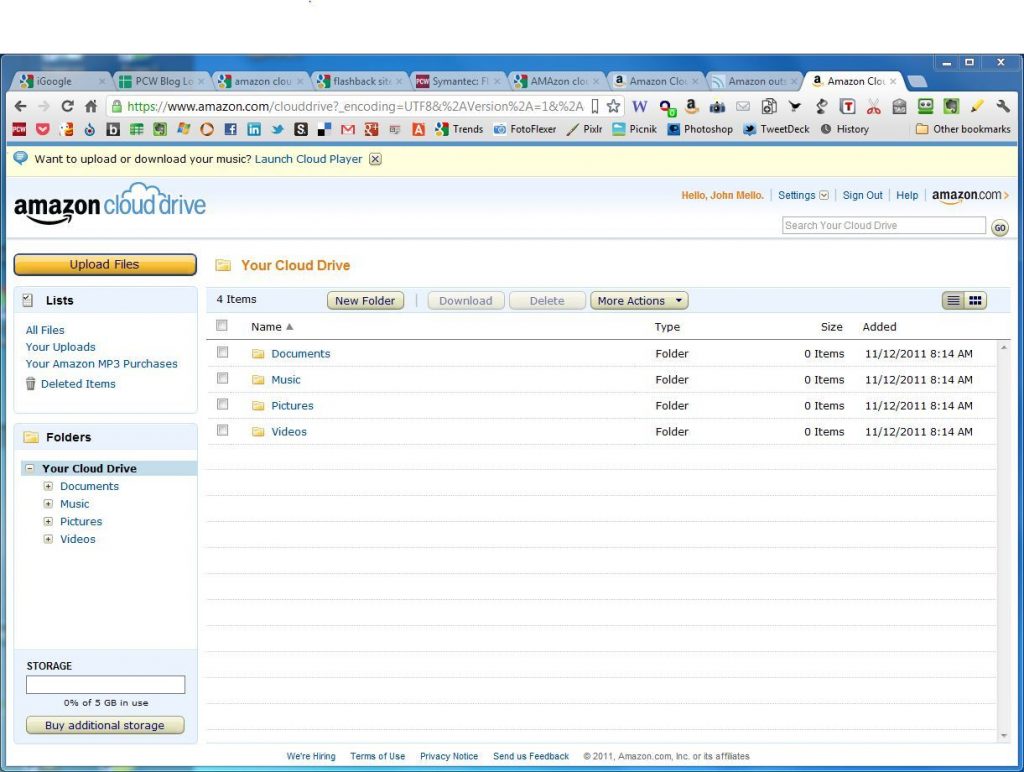 Pros
Unlimited space for photos
Great upload and download speed
Good cross-platform compatibility
A user-friendly drag and drop option to upload files
It offers data backup option and high security.
Cons
Not suitable for businesses
No file versioning
There are only two paid plans to choose from which gives customers limited options.
Dropbox
Dropbox is a veteran cloud storage service that is designed for personal and business data storage. The free storage space offered by Dropbox is only 2GB, but the paid plans offer storage space over 2TB. This is a service that has various plans designed according to the requirement of the customer. Apart from the basic plan, they have plans designed for professionals and entire businesses. These paid plans have additional features as well.
Pros
Easy access from any device
It has a sync feature which allows working on the files even when you are offline.
SSL encryption during data transfer
AES-256 protection for stored files
It has a feature called 'History' that stores the previous versions of the files.
Cons
Older versions of the files are difficult to locate.
The paid plans are costly.
Editing on a shared file isn't easy for the collaborator.
pCloud
pCloud is a cloud storage service that acts as a work-sharing tool and has excellent plans. Everyone who signs up will receive 10GB storage space for free. The service offers maximum security and has an option for manual encryption for those who are conscious about safety. Once the files are uploaded, they can be accessed from any device that is synchronised to the account. pCloud has a strong backup game as they store five copies of the file.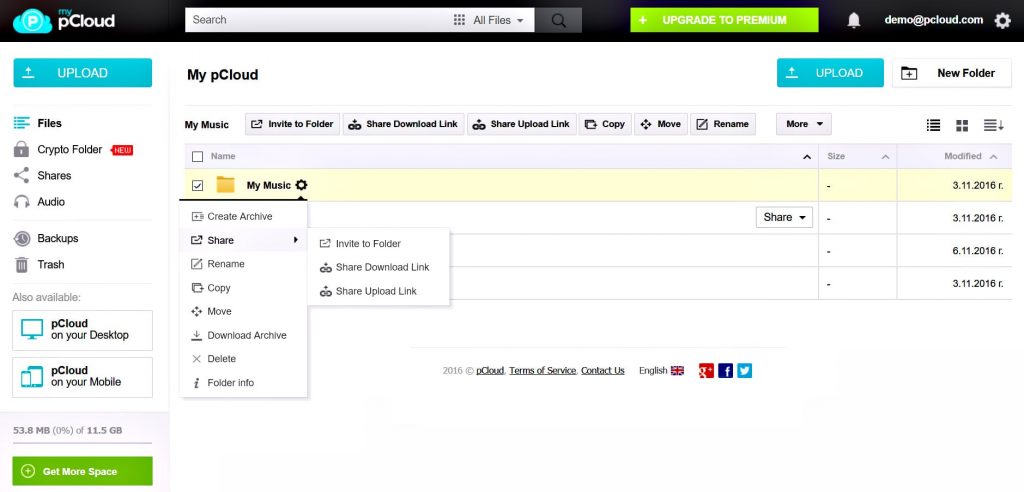 Pros
No file will be lost with pCloud backup option.
It has an 'Extended File History (EFH)' feature which lets you track a file's history for up to a year.
pCloud Crypto gives you the power to encrypt your own file.
Linux support
The auto-sync feature ensures that all files are updated.
User-friendly on all devices
pCloud has a lifetime subscription option
Cons
Additional services like pCloud Crypto and Extended File History (EFH) have to purchased separately from the subscription.
It is on the pricier side.
Sync.com
Sync.com is a popular choice among professionals due to its fast and secure file sharing and syncing features. Along with synchronising all devices, the service assures ultimate data privacy to its users. It easily enables the sharing of large files including videos. Sync.com really knows how valuable 'word-of-mouth' marketing is. But they are not asking you to do that for free. Additional to the 5GB that comes with the free account, every time, a friend signs up through your referral link, you and your friend will receive 1GB storage space for free.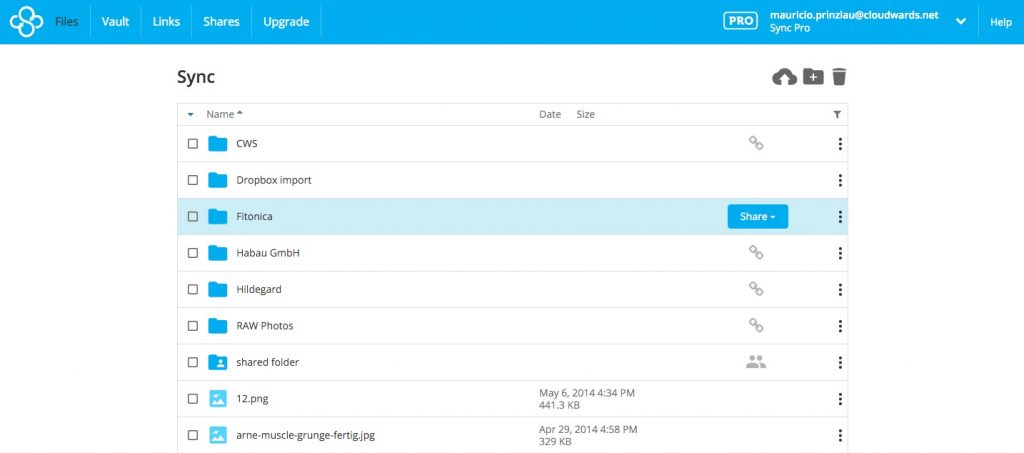 Pros
Sync can restore deleted files with a click.
You can set passwords and notifications for links.
The Sync Vault feature keeps your files safe by archiving them. Once the files are in the vault, they aren't going anywhere.
Event's timeline feature keeps track of every change that is being made in the files.
Two-factor authentication
Unlimited referral programme
Cons
There is no option to set expiry date for file links.
Not a Linux client
Microsoft OneDrive
OneDrive free account comes with storage space of 5GB and a chance to acquire more through their referral incentive programme. The user will get additional storage space for every friend that signs up. If the user links OneDrive to mobile phone's camera, that gets them additional storage along with a feature that automatically backs up every photo.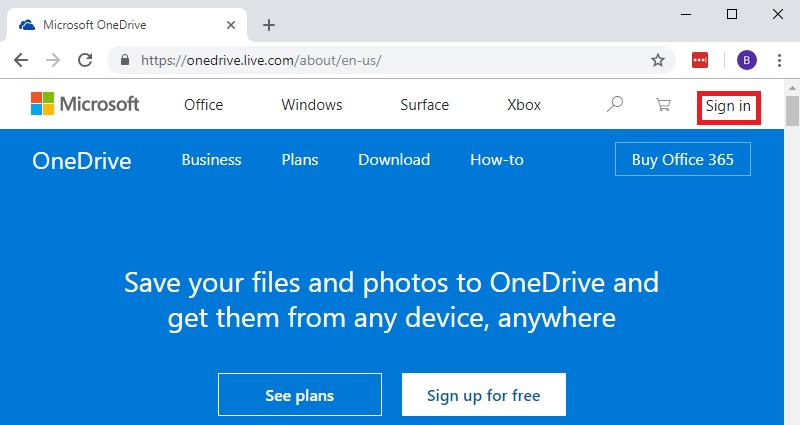 Pros
Efficient organisation layout
All file formats are supported
Files can be accessed from any device.
Cons
The service isn't designed to support businesses.
Privacy isn't assured. Microsoft has a reserved right to scan the files to make sure that there is no objectionable content.
Security depends upon the password users create.
Box
Box is a cloud storage service that has plans designed specifically for individuals and teams/ businesses. Their free plan will give you 10GB storage space while the paid plan comes with 100GB storage and 5GB file upload limit. Plans for businesses starts from 100 GB and goes onto unlimited storage.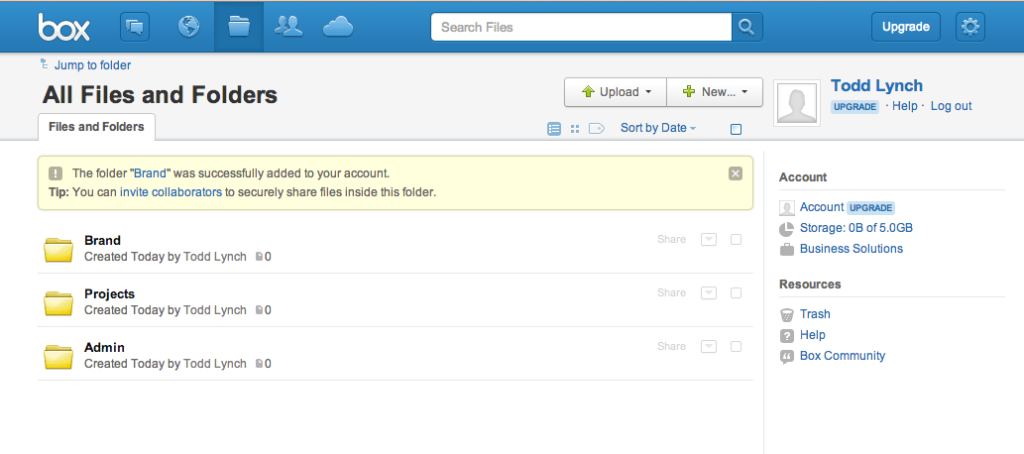 Pros
User-friendly
Easy access from all synchronised devices
Data loss prevention
Version history
SSL encryption
Cons
File upload limit for free accounts is 250MB.
They have only one paid plan for individuals which limits options.
Some plans have a limited number of users.
Tresorit
It is one of the cloud storage services that have plans designed for both individuals and teams. The free plan will give you 5GB storage space, which isn't a lot but the security and privacy the service offers makes up for it. However, the paid plans have storage up to 1TB. The service includes a 14-day trial run as well before paying for it. This will give you a chance to experience the advanced features of the service.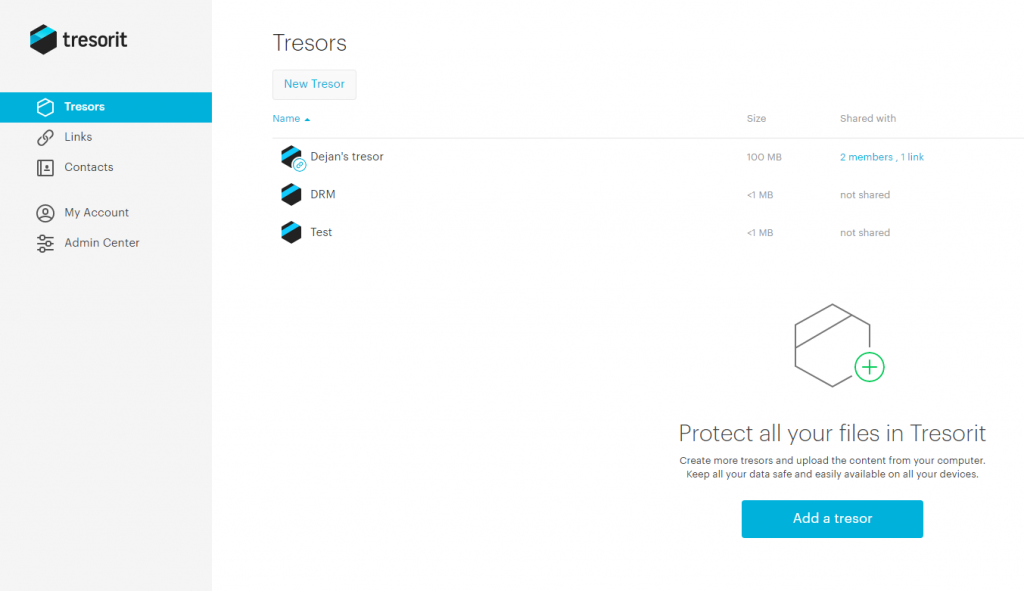 Pros
End-to-end encryption
Unlimited activity history
Password protection for shared files
High security
File backup and restoration
Phone support
File synchronisation
Cons
There is a limit on the number of users on individual plans.