Here is an ugly truth – Netflix doesn't let you watch all the movies and TV shows they possess. It stings, but it's the reality. The library Netflix viewers of each country see is different. As it is obvious, the US audience has access to the most number of movies and TV shows. But, Netflix US doesn't have any of the Marvel movies when many countries in Europe and Asia does.
This seemingly unfair practice is made possible with Geoblocking. Even though Netflix doesn't pull all the strings in this game (most content is geo-blocked to protect the interest of distributing partners), original content created by Netflix also falls into this pattern. But, you can surpass the restrictions of geoblocking with the help of a VPN service.
This is how it works. Netflix shows you their library based on your location. If you are in the USA, your device will be showing the library designed for the American audience. If you are in China, you will be getting access to the library designed for the Chinese audience. But, what if, you are in France and Netflix couldn't see your original IP address? And what if Netflix saw an IP address in Thailand instead? You will get access to Netflix Thailand's library in such a case. VPN services can do this for you.
They will host you to their server and mask your IP address. This may sound easy enough, and it was until a while ago Netflix came up with a VPN ban. This effectively slammed anyone who tried to access Netflix through a VPN server with a 'proxy error' disclaimer.
That would have been the end of it if Netflix fans were ready to give up on great content, but that isn't the case. Some VPN services are still in the game and constantly playing hide and seek with Netflix. Here are some of the best ones you can count on.
ExpressVPN
A good VPN service has to get through geoblocks and not get detected. It also has to deliver content without making you wait. Thus, speed is an essential factor here. After all, viewers aren't going to enjoy watching a movie if it doesn't stream without buffering. ExpressVPN checks out all the boxes. It is the best in the market and performs a lot better than its contemporaries.
It can get you into almost every Netflix library on earth. ExpressVPN is a user-friendly VPN provider that works well with all devices including Windows, Mac, iOS, Androids, Linux systems and all routers. It allows you to stream and download pretty much everything while keeping your IP address hidden. The provider has 148 server locations in 94 countries which facilitate unlimited server switches.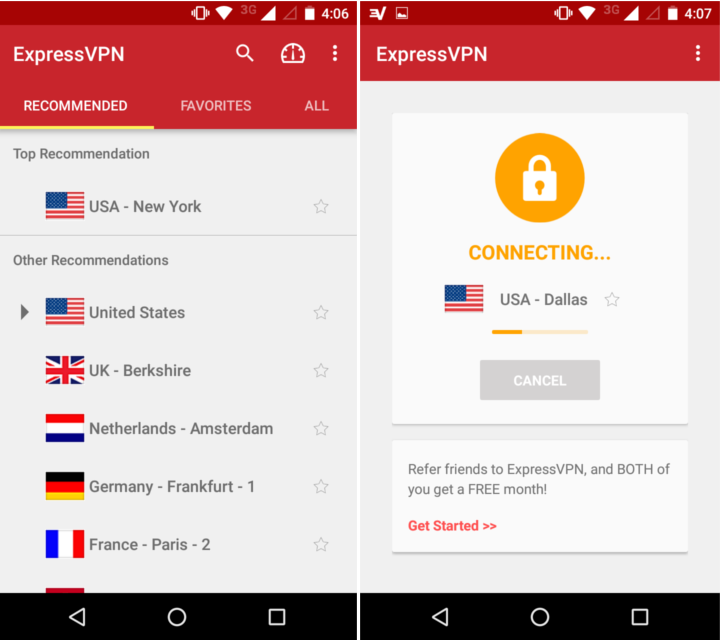 Pros
Fastest VPN provider
Massive network
Gets through every geoblock and VPN ban
Steady network
Ensures privacy
Good customer care/ support team
30-day money back guarantee policy
Cons

Very expensive
Only three connections are possible at a time
A slight lag is experienced during switching networks
NordVPN
NordVPN is one of the best in the VPN provider market and is always in a neck to neck competition with CyberGhost for the second spot. It has a lot of features that ExpressVPN offers including killswitch but lacks in speed. It doesn't mean that NordVPN is slow. It is faster than all the other VPN services and is bested only by ExpressVPN.
It will give you access to the Netflix libraries in the US and Europe. If you are a fan of French cinema and wants something less pricey than ExpressVPN, NordVPN is your best chance. It also offers one of the best secure connections with a bunch of encryptions options making it impossible for anyone to trace you.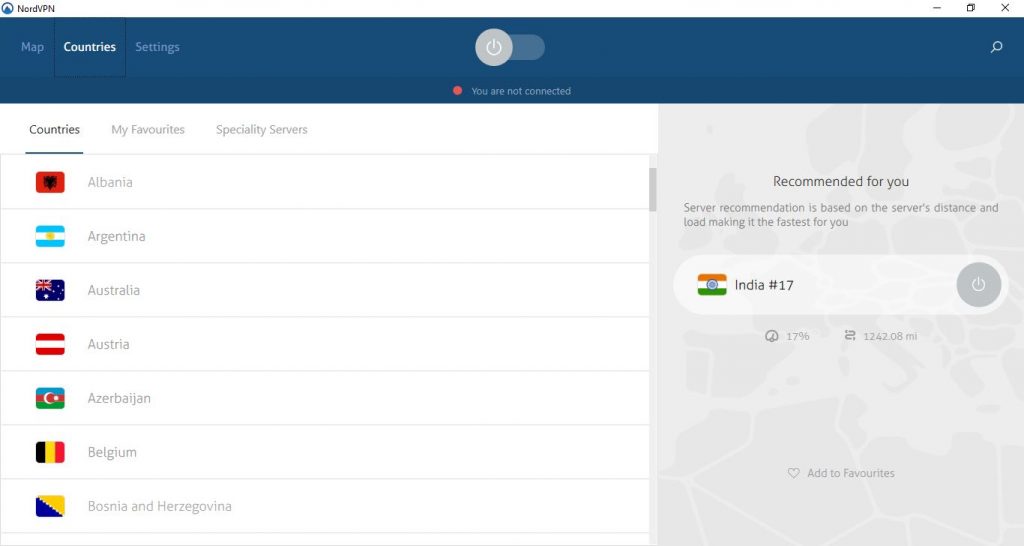 Pros
Safe
Ensure privacy
User-friendly
Reasonably priced
Six connections are possible at a time.
30-day money back guarantee policy
Cons
Comparatively slow
No split tunneling
CyberGhost
CyberGhost is among the commonly used VPN services and is known for its user-friendly interface and affordable plans. It is popular but lost the race to the second spot due to its inability to guarantee speed at all times. CyberGhost will provide access to Netflix libraries of the US and most European countries. But access to other countries depends on luck among other factors.
Unlike NordVPN and ExpressVPN, CyberGhost suffers a considerable drop in speed as per the distance. The biggest upside of this service is privacy. This VPN provider hails from Romania which is known for its fondness for privacy and is keen on keeping its users hidden from all prying eyes including Government agencies.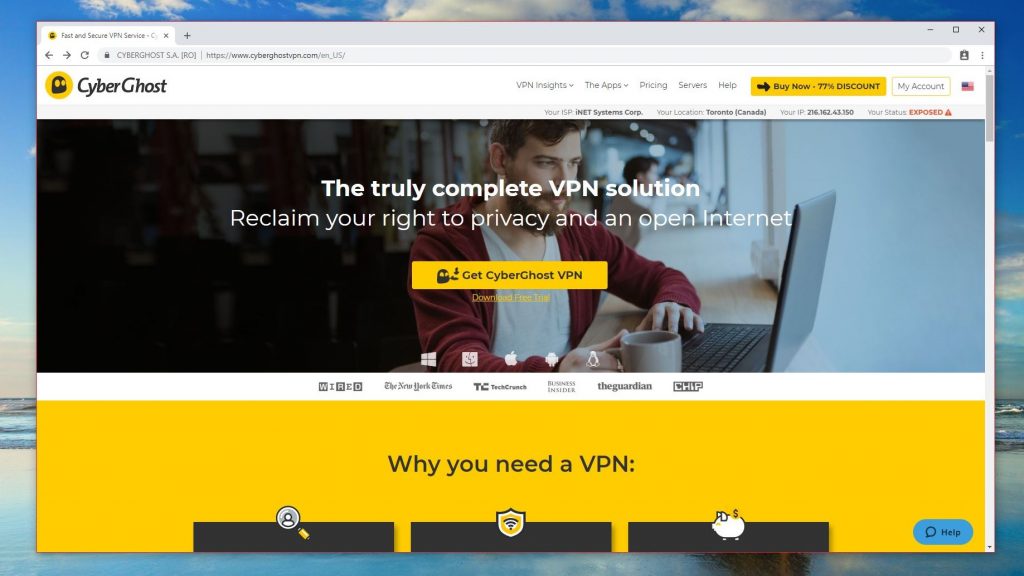 Pros
Reasonably priced
Excellent privacy
User-friendly interface
Automatic killswitch
Seven connections are possible at a time
Cons
Comparatively slow
Adblocker is inconsistent.
Split tunneling isn't efficient
VyprVPN
VyprVPN comes with least chances of being locked out as it has more servers in the US and UK than ExpressVPN. So if you are obsessed about getting into the Netflix library of USA (which has the most number of TV shows and movies) and the UK, VyprVPN is your best chance. However, it's network influence across the globe is highly efficient in these two countries only. What VyprVPN lacks in versatility, they make up in privacy and security. Their Chameleon protocol doesn't let anyone see that you are VPN user.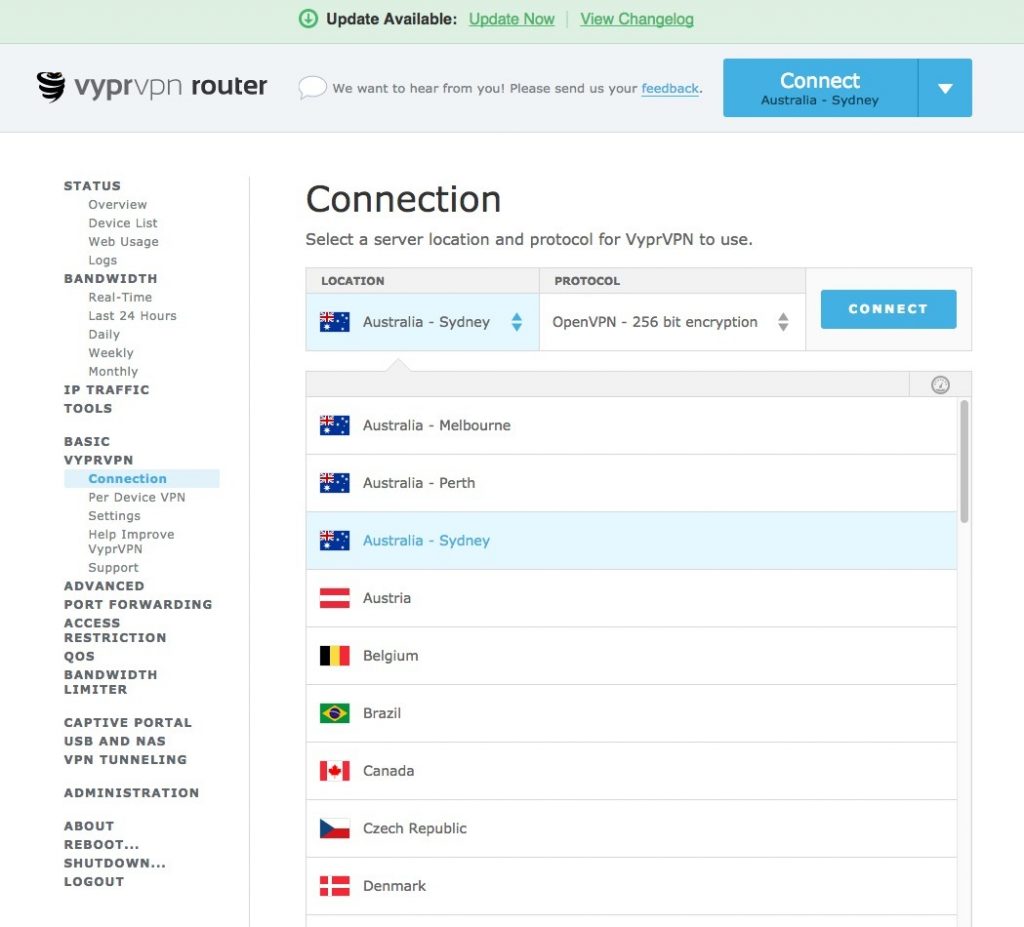 Pros
User-friendly
Reasonably priced
Consistent speed
Assures safety
No logs policy assures privacy.
Good customer care
Six connections are possible at a time
Cons
The free trial is only for three days.
Netflix access is limited to only two countries.
No split tunneling
Windscribe
Windscribe is popular among VPN users for its most generous free plan in the market which offers all the features and privacy options. But, alas, it doesn't give you access to Netflix. For that, you need to upgrade to the paid plan called Windflix which is specifically designed for streaming Netflix. It does a good job at streaming Netflix without many blips.
It has a simple interface and is known to be user-friendly. Windscribe is a favourite for the amount of control it gives to the user and the options for customization. The user has control over settings of killswitch. The service has an array of privacy options as well – anti-social, ad blocker, untraceable and split personality which gives the user as much as privacy they want.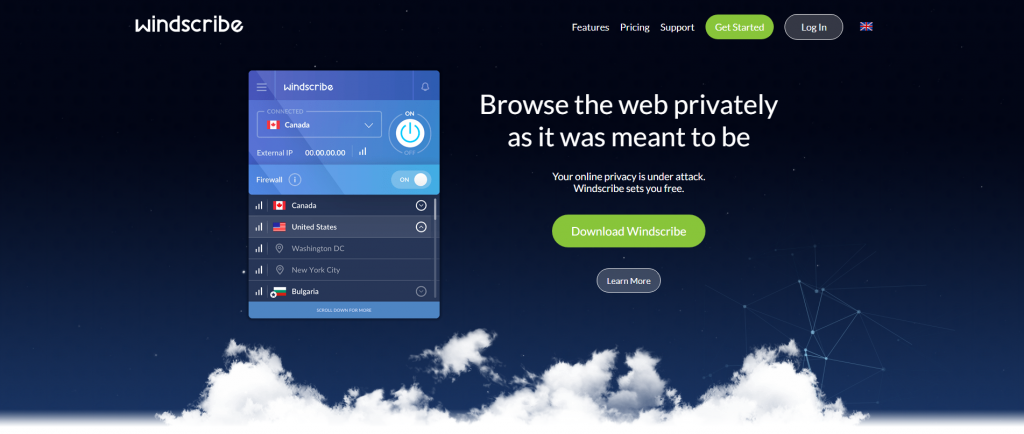 Pros
Good streaming performance
Assures privacy
Unlimited connections at a time
Good customer care
Cons
Expensive
Poor latency
No split tunneling
SurfShark
SurfShark is among the new entries of the game. But, it has gained popularity with its exotic features and decent service in the short amount of time. The paid plans of SurfShark is way less expensive than its competitors. It also offers a seven-day trial and a 30-day money return policy. Its built-in killswitch and split tunneling assure safety. Even though it gives you access you Netflix library of several countries, it has a smaller network of 500 servers in 50 countries, which is not always fast.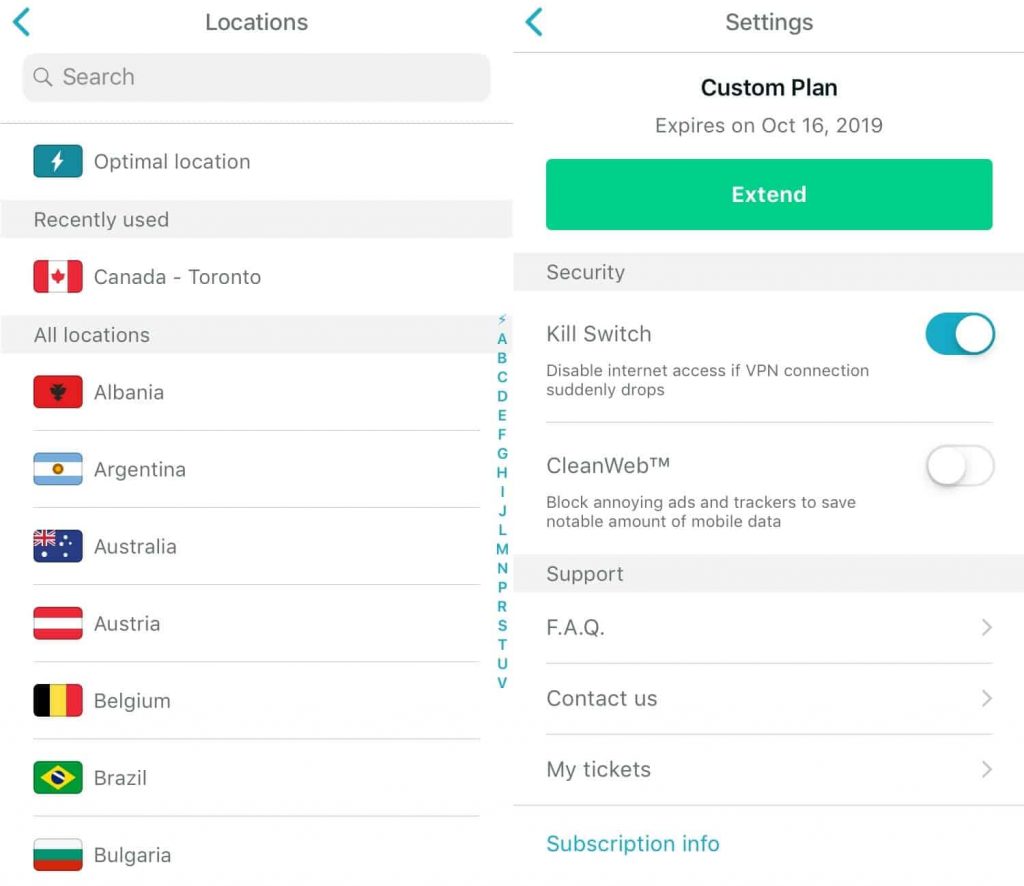 Pros
Excellent customer care
User-friendly
An unlimited number of connections at a time
Cons

Lack of advanced security options
Comparatively slow
Goose VPN
Goose VPN is one of the new entries that have risen to popularity with its decent service. This provider is more focused on essential services than extra features that would fascinate the user from the beginning. What prevents Goose VPN from moving to the leading positions is its speed. It is comparatively slower than services like ExpressVPN, and do not differ much in the price. Goose VPN still makes a decent choice for Netflix streaming. Especially, for those who are interested in European Netflix libraries because it has servers dedicated specifically for streaming.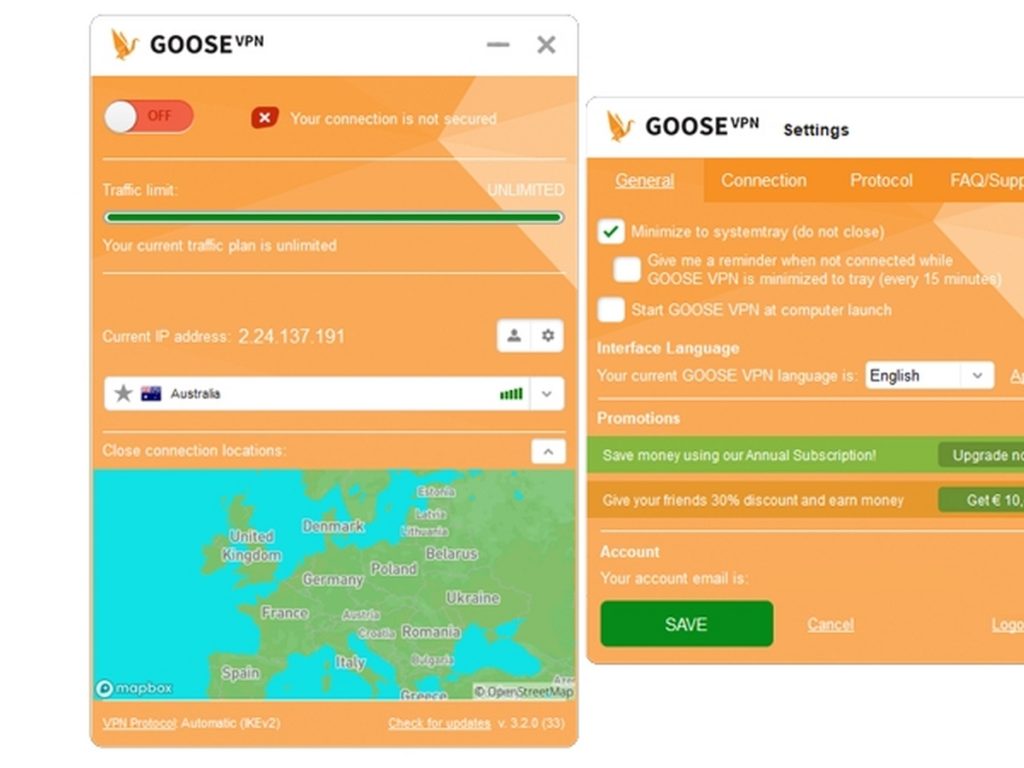 Pros
High security
User-friendly interface
Unlimited number of connections at a time
killswitch
Cons
Automatic settings aren't optimal
No split tunneling
No free trial
Expensive
Ivacy
Ivacy is one of the new kids on the block and yet popular due to its set of strong features. It is inexpensive compared to other VPNs that give you access to Netflix libraries. It is only fair to say that Ivacy is falling behind due to the inconsistency in speed. Even after having a range of servers, streaming isn't as fast and smooth as it should be. Switching servers is a bumpy process for Ivacy. The user is asked to disconnect to the server in order to switch to another one. This is a major turn-off for many.
Pros
No- logs policy assures privacy.
Split tunneling
Excellent range of speciality servers
Cons
Comparatively slower
The interface isn't user-friendly
Astrill
Being one of the expensive in the lot, Astrill makes for it by being fast. It gets into Netflix without any glitches. However, even after having a great range of features, it doesn't provide a smooth experience to users due to the badly designed tiny interface. It has a limited sever selection, but the filtering allows the user to maintain a steady internet connection as per their requirement.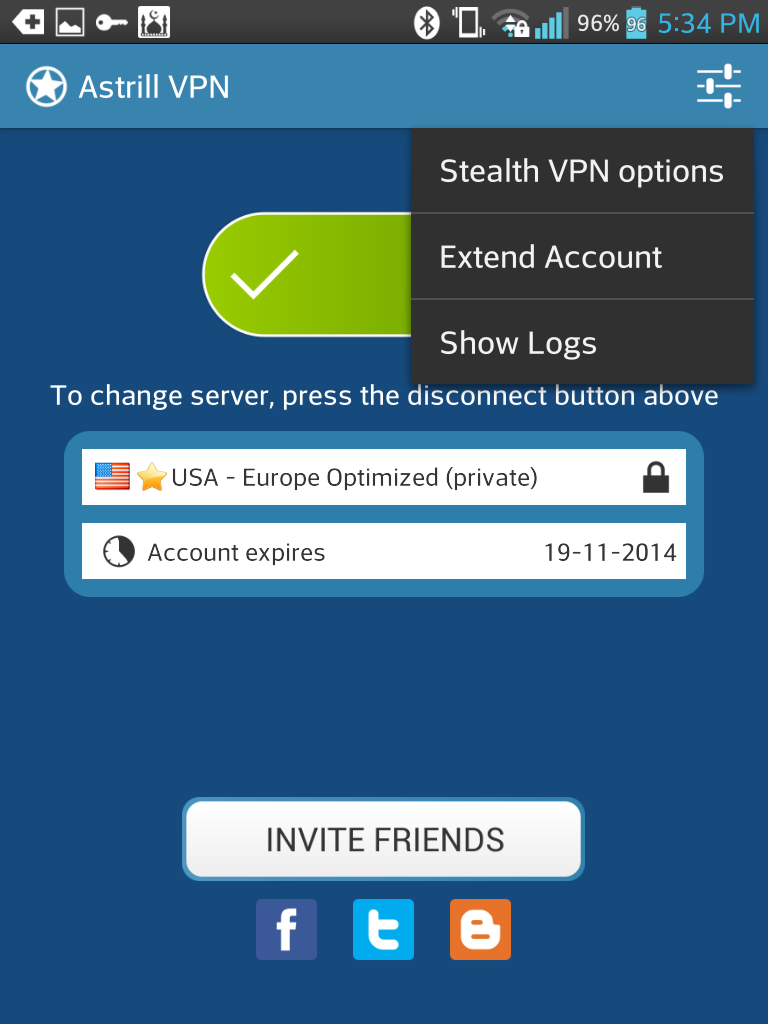 Pros

Fast
Application filter
VPN sharing
No log policy ensures privacy
Cons
Poorly designed interface
Not user-friendly
Expensiv
ProtonVPN
ProtonVPN is not the best VPN service provider around, but it is a decent one. It gives the user smooth access to Netflix and other streaming services without being detected. The most-wanted US Netflix library is a piece of cake for ProtonVPN. Privacy of the user is given most attention by ProtonVPN. The service performs basic functions flawlessly along with bringing a combination of speed, security, and configurability to the table.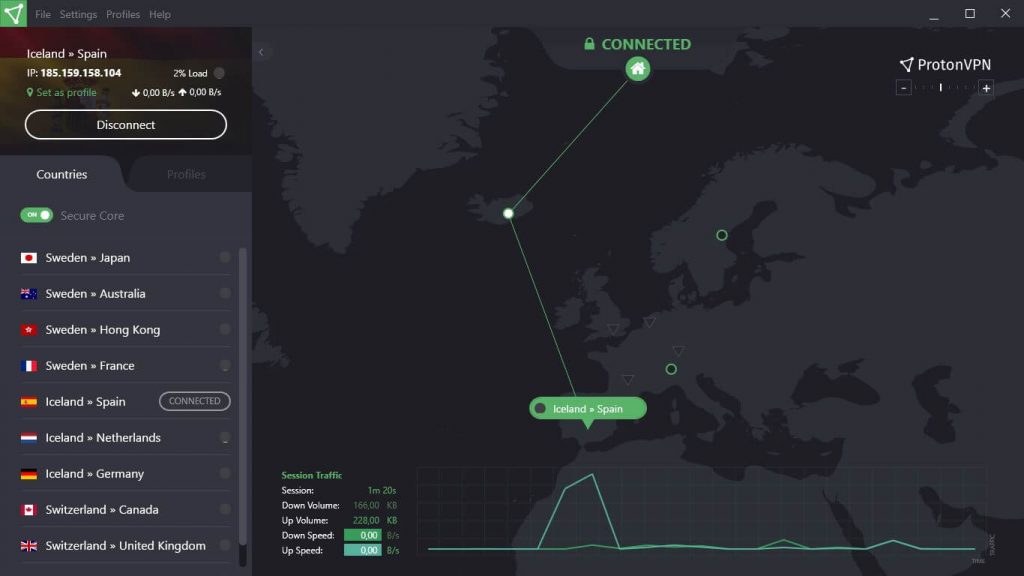 Pros

Seven-day free trial
Fast
Killswitch
User-friendly interface
Up to 10 connections are connections at a time
Cons
Expensive
A limited number of servers
Killswitch isn't available on Mac